Movies
Saturday 18th November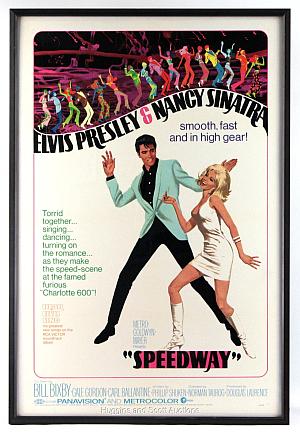 Enjoy Elvis and Nancy Sinatra in the movie, Speedway.
Gates, Diner and entertainment from 7pm.
Showtime 9pm.
Car and 2 people - $25
Extra people in the car - $10 each.
We encourage 'Dress the Era', and Rock 'N Roll dancing with our D.J.
Arrive in style - Walk the Red Carpet.
Shel's Diner has a full range of food, eat in the booths or take back to your cars.
The movie sound is through your FM Car Radio or a portable. Limited number of loan radios if yours won't work!
See website for all the details and to book your tickets.
www.dromanadrivein.com.au
More details - Email: info@dromanadrivein.com.au