Festival Bands
Rosebud Primary School:
Friday 17th November starting 7.30pm
Featuring Who Was That Cat
Who Was That Cat are a high energy "Rock N Roll" four piece based in Melbourne. They play hits from the great Carl Perkins through to the Stray Cats and can be seen playing all over Melbourne and country Victoria.
BYO Drinks and Food
Tickets $15 on https://www.trybooking.com/REAE
Saturday 18th November from 7.30pm
Featuring Fender Benders
The Fender Benders first formed in 1998 as a 5 piece band but for the last 9 years has been performing as a trio or as a four. They have performed all over Australia, from 50 seat public halls, to 5000 seat outdoor amphitheatres.
They play predominantly classic 50's & 60's rock & roll & rockabilly but will throw in the odd swing beat, jump blues or even original tune.
Their reputation is one of being a fantastic dance band, making sure that every song played will keep the toes tapping and the hips shaking all night long.
After a night with the Fender Benders, you will come away with sore feet, great tunes in your head, a laugh in your heart and a smile on your face. The Fender Benders love to entertain and will guarantee your night is memorable.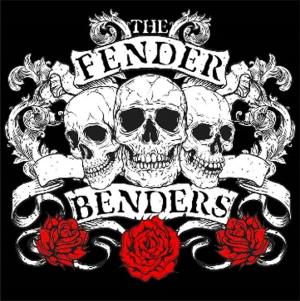 BYO Drinks and Food
Tickets $20  on  www.trybooking.com/REAO
All Rosebud Primary School events are hosted by CJ Rockers.
Rosebud Italian Club
Saturday 18th November starting at 6.30pm.
Featuring IC Rock.
I.C. Rock is one of Australia's premier rock'n'roll bands. Formed by six professional musicians, who individually have performed all over the world, they have joined together to play a tightly knit brand of 50's – 80's rock. With stunning harmonies and a fun attitude, I.C Rock will make any function a night to remember.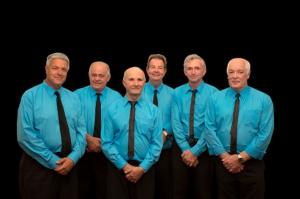 Tickets $50 to include a two course meal.
Bookings through   www.trybooking.com/REAH  
This event is hosted by Peninsula Rock.
Eastbourne Primary School
Saturday 18th November starting at 7pm.
Featuring Rockin' Daddies and Itchy Fingers
contact Ros 0419 331 400
Itchy Fingers is a four-piece Rock'n'Roll, Rockabilly, Rhythm & Blues band from Melbourne that's been going strong for more than 23 years. They have travelled all around Australia and are one of Melbourne's busiest bands.
The best way to describe Itchy Fingers' style, whether it be Rock'n'Roll, Rockabilly or Rhythm & Blues, is they play with plenty of 'oooomph'! Their repertoire and versatility blends Rockabilly, 1950s Rock'n'Roll, Blues and popular classics from Chuck Berry, CCR, Jimmie Vaughan and Van Morrison and guarantee to keep spectators tapping their toes, while holding a full dance floor. This brand of playing has seen them win multiple awards at Wintersun. 
Itchy Fingers features Domenic Raso (lead guitar/vocals), Robert Monea (rhythm guitar/harmonica/vocals), Steve Virgona (double bass/vocals) and Emmanuel Cushieri (drums).
---
The Rockin Daddys are a Melbourne based Rock and Roll / Rockabilly band that quickly became one of the most in demand Rock and Roll bands in Australia since its inception around 2001. The band currently comprises Cliff Jolly (Cliffy) on lead vocals, Matt Dwyer on lead guitar, Don Wycherley on slap bass and Rob O"Toole on drums. The bands repertoire is very diverse including material from numerous genres including Rockabilly, Country, Blues, Rock n Roll and Mainstream, however due to the bands dynamic on stage style their music is frequently described as aggressive, high octane or adrenalin charged Rock and Roll (but still very danceable). The band has supported many touring overseas acts including Lee Rocker from the Stray Cats (USA), Reverend Horton Heat (USA), Si Cranston (UK), Phil Haley and the Comments (UK) and recently The Kingcats (UK) to name a few. Rockin' Daddys has also supported many home grown Rock and Roll names like Colin Cook, Wilbur Wild and the Trouble Makers and even Geoff Cox (Coxy) has sat in on drums which went to air on TV to name a few more. The band has toured constantly playing many times (14 all up) at Wintersun/Cooly Rocks On, three tours to The Beach Hop in New Zealand and most states of Australia including Tasmania and a constant playing of gigs in Sunny Queensland. The band won Best Rockabilly Band at Wintersun 2009. Their music is played on many Melbourne radio shows and had a long run on TV with Rodders Life. Many fans also often comment that the Rockin Daddys are a great band to dance to. The bands popularity has seen them constantly touring Australia and New Zealand. No need to wear your Radiation suit but be prepared for heaps of Boogie Woogie fallout Rockin Daddys Style.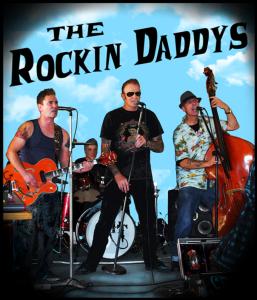 This event is hosted by Rosebud Rockers.
BYO Drinks and Food
Tickets on www.trybooking.com/REAM
Rosebud Memorial Hall
Saturday 18th November 7.30pm – 11.30pm
Seaside Swing Dance
Featuring The Pearly Shells and Lady Fox
Over more than 15 years, The Pearly Shells have gained a reputation as Melbourne's premier Swing / Jazz / RnB band with a classic style and look reminiscent of the Golden Age of Basie, Louie jordan, Ellington and Brother Ray.
Famous for their Swingin' back beat sound and Hollywood style, luminescent clam-shell stands, The Pearlys have been serving up Hot Jump blues and Swinging Jazz in bars, clubs, festivals and dancehalls around the country.
With their enormous repertoire and respect for musical genres , The Pearly Shells pride themselves on playing their material with the passion it deserves.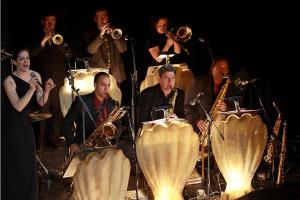 Mornington Peninsula Based, Jazz and Blues Crooner, Lady Fox, has been setting the Melbourne Music scene abuzz. With sell out cabaret shows in Melbournes Vaudeville Theatres, VIP spots in variety shows and guest appearances at many festivals.  Her soulful, velvety tones take the listener back to the golden era of showtime, with glamorous costuming and her intimate Jazz/Blues repertoire.  Sexy and seductive, with just the right amount of sass, her haunting vocals will leave your skin tingling.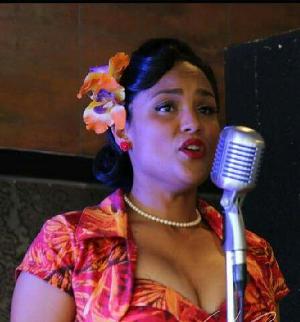 BYO Drinks and food.
Tickets $35 through www.trybooking.com/RKUQ
Saturday's Street Stage.
Fast 59
Formed in 2016, these three musos had been all playing in different bands focused on 50's, 60's, 70's, rock'n'roll, rhythm & blues and rockabilly music. The band comprises of Rockabilly Chris on guitar and vocals, Miss Jenny-Lee on bass and vocals plus Graeme, the big kahuna, on drums and vocals. The band focuses on having fun but has a very professional approach to music and has a host of experience at festivals, clubs and private parties.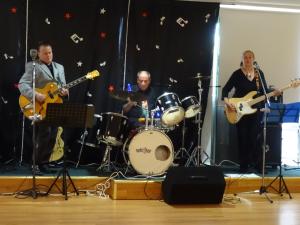 Kelly Jean and the Western Front
Formed in early 2017, Kelly Jean and the Western Front are four Mornington Peninsula locals, who came together through their love of 50's and 60's style rock and roll. Their set includes a range of retro rock and roll covers with hints of country, blues and soul.
Kelly Jean, Chris and Grant are known on the Mornington Peninsula for their many years of performing live with The Warrains, while Papa Mick has played with many local acts including The Swift and Trudy and the Saturday Cowboys.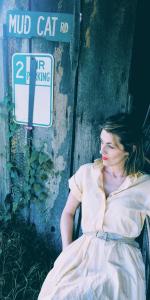 Diddy Reyes 59 Rockers
50s Rockers Mod Poppers Black Rockabilly
Diddy Reyes shines a light on the late 50s and takes us back to the influences that created the genre of what we now call Rocknroll, Drawing on legends such as Elvis, Little Richard, Beatles, Big Jo Turner, Bill Haley plus many more!. Its a Rocker scene and an electric time in history where dancefloors chose histories heros not the Internet! This is a fast paced Rocknroll show full of exitment and vintage swagger! Find out more here www.facebook.com/DiddyReyes