Festival Bands
Rosebud Primary School:
Friday 16th November starting 7.30pm
Featuring Who Was That Cat
Who Was That Cat are a high energy "Rock N Roll" four piece based in Melbourne. WHO WAS THAT CAT play hits from the great "CARL PERKINS" to the "STRAY CATS". They can be seen playing all over Melbourne and country Vic.
Tickets $20 contact Clint (0418 386 079)
Book online now!

Saturday 17th November from 7.30pm
Featuring Fender Benders
The Fender Benders first formed in 1998 as a 5 piece band but for the last 9 years has been performing as a trio or as a four. They have performed all over Australia, from 50 seat public halls, to 5000 seat outdoor amphitheatres.
They play predominantly classic 50's & 60's rock & roll & rockabilly but will throw in the odd swing beat, jump blues or even original tune.
Their reputation is one of being a fantastic dance band, making sure that every song played will keep the toes tapping and the hips shaking all night long.
After a night with the Fender Benders, you will come away with sore feet, great tunes in your head, a laugh in your heart and a smile on your face. The Fender Benders love to entertain and will guarantee your night is memorable.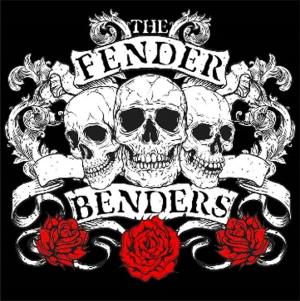 BYO Drinks and Food
Tickets $20 Book online now!
All Rosebud Primary School events are hosted by CJ Rockers.
Rosebud Italian Club
Saturday 17th November starting at 7.00pm.
SOLD OUT!
Featuring Honey Bee and the Stingers.
If you are passionate about 50's and 60's music, you'll be in jukebox heaven listening to the sounds of this truly authentic rock'n'roll band.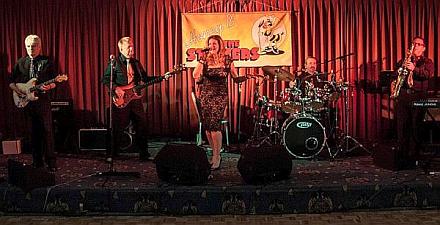 Peninsula Rock presents Honey Bee and the Stingers @ Rosebud Italian Club Tickets $15 if purchased directly from Jill  0418 837 572 or Norm 0413 412 689 or $17 if purchased through Book online now!
Pasta & Salad or Pizza & salad meals (Gluten Free option available)  available for an additional $18 if booked directly with Jill or Norm,  or $20 online but must be pre booked by 5th November.
This event is hosted by Peninsula Rock.
Rosebud Over 50's Club
Saturday 17th November starting at 7pm.
SOLD OUT!
Featuring Shane Magro Combo
A four piece band consisting of youngsters Shane and James together with popular veterans Frankie and Robbie . They are getting very popular all over the state, having played at most of the usual venues , plus Shepparton Shake Out,  Queenscliff  Rod Run and traveling to Queensland for Grease Fest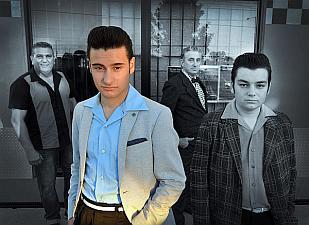 This event is hosted by Rosebud Rockers.
Rosebud Memorial Hall
Saturday 17th November 7.00pm – 11.30pm
Seaside Swing Dance
Featuring The Jackson Four
At our Swing Dance will be the talented Jackson Four, a renowned Blues, Groove and Jazz Quartet. These guys have been impressing audiences throughout Australia and internationally since 2003, with recent success at the international Edinburgh Fringe Festival and in New Orleans.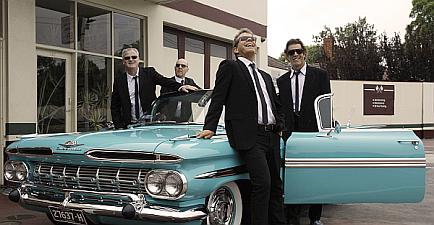 BYO Drinks and food.
Tickets $20 Book online now!
Saturday's Street Music.
Rosebud Hotel 2pm – 5pm. Free music with Diddy Reyes 59 Rockers
50s Rockers Mod Poppers Black Rockabilly
Diddy Reyes shines a light on the late 50s and takes us back to the influences that created the genre of what we now call Rocknroll, Drawing on legends such as Elvis, Little Richard, Beatles, Big Jo Turner, Bill Haley plus many more!. Its a Rocker scene and an electric time in history where dancefloors chose histories heros not the Internet! This is a fast paced Rocknroll show full of exitment and vintage swagger! Find out more here www.facebook.com/DiddyReyes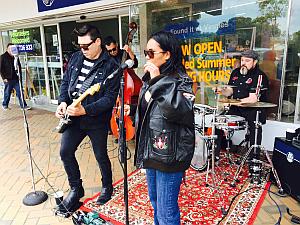 Sunday's 50's & 60's Market
50's & 60's Market at Rosebud Primary School, featuring  and Who Was That Cat & The Fender Benders, DJ Jeff & DJ CJ. General Admission Sunday $5 Dance workshops ( $5) at 11am, 1pm & 3pm.